The Austrian Romantic Route is a must for your romantic vacation in Austria. The country's most romantic road allows anyone to enjoy a vacation visiting several romantic spots, each with its own special charm and all able to seduce the human heart. The route is named so because of its amazing natural settings with trails twisting and turning through indescribable quaint villages, abbeys and castles surrounded by crystal lakes, quaint vineyards and breathtaking alpine scenery. Nature certainly gives its best performance here, but it is definitely the ensemble of all the parts that creates a sublime concert of sensations, colors, flavors and landscapes you can experience on your vacation in Austria.
The Austrian Romantic Route starts in Salzburg and reaches Vienna after 380 kilometers, passing through the Salzburg region, Upper Austria (Oberösterreich) and Lower Austria (Niederösterreich). The name of the route originated from the German word Romantisieren which was used at the end of the 18th century to describe a particular train of thought, conceptualized around the tendency to raise the human lived experience of places, situations and their spirits to a higher plane.
Salzkammergut gems and other wonderful locations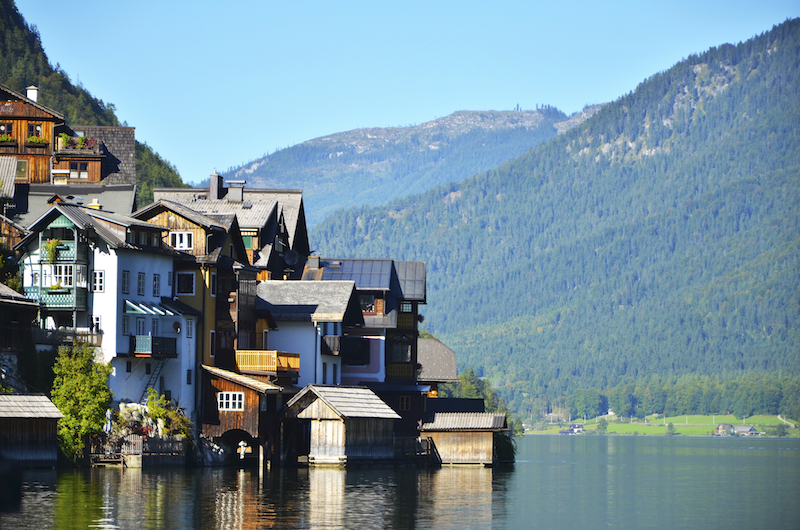 The Austrian Romantic Route combines lovely and well-preserved places that let traveler discover and enjoy fairytale atmospheres. The small town of Saint Wolfgang is one of the Salzkammergut gems where the peace of nature and spirit blend together for 360 degrees of wellness. In the village of Hallstatt, you can visit and learn about the oldest salt mine of the world. The baroque church of Maria Krönung stands out in Traunkirchen, while Gmunden is famous for its pottery tradition. Steyr is a must visit because of its medieval town square surrounded by ancient palaces and houses decorated with fresco facades. The stunning Schallaburg castle shows the love for art that seems to permeate every Austrian corner. The popular Benedictine Abbey of Melk founded in the 11th century, still retains precious manuscripts and hosts the most modern abbey exhibition in the country.
The Austrian Romantic Route is a slow journey that has to be enjoyed step by step, giving time to stop at placid lakes, taste fresh fish at the Salzkammergut inns and discovering all sorts of cultural and historical attractions along the way