Which are the best honeymoon spots around France? Let's imagine a sort of romantic Grand Boucle ("Big Curl"), the nickname for the Tour of France, one of the most watched sports event in the world. Start from the charming town of Étretat in Upper Normandy and enjoy a stunning sunrise over its dramatic cliffs. Move southward and get lost in the maze of the enchanting streets of Ars-en-Ré. Be transported back to the Middle Ages in the red geranium scented streets of Rochefort-en-Terre, a small village in Brittany famous for its unique steeples, crepes and antique stores. Try to find your own wine chateau in Bordeaux. Here vineyards and majestic wine houses are sprawling along the Gironde river where it is not difficult to find a cozy room surrounded by grapevines for your love and you.
Explore the Dordogne region and its jewels. Take a balloon ride over Cahors and have a picnic along the Lot river which wraps itself like a horseshoe around the town center giving you the feeling that you are on an island. Take a boat ride in Sarlat on one of the historic gabares, a 17th century boat of the region, and take a walk through its dreamy cobblestone streets to take in the town's turreted buildings and small winding alleyways, an especially romantic treat at night
Traveling through Upper Savoy, Champagne and Alsatian wine route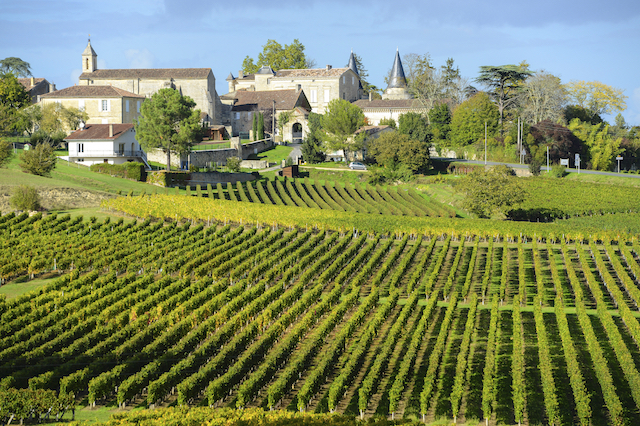 Reach then Annecy, definitely one of the best honeymoon spots in France, a cozy town located in the Upper Savoy region, with its 12th century castle built in the middle of the Thiou River that traverses the landscape. Located slightly north from there in the Haut-Rhine department in Alsace, Colmar is often referred to as 'Little Venice" because of its brightly colored houses and the flower lined cheerful canals that give you the feeling of a true fairytale city. Don't miss Riquewihr, probably the most beautiful town on the Alsatian wine route, where the silhouette of the city has remained virtually unchanged since the 16th century and where visits to local wine cellars reveal the richness of the region.
Towards the end of your romantic journey take the Champagne road and overnight at small family-run estates that offer wine tastings comparable to those found at the more famous French Champagne houses.
The virtual curl-shaped journey ends in the "City of Love" par excellence, Paris. But it could also be your starting point…it is all up to you and your love!